selections from William Wolfgang Wunderbar's interactive internet exhibition Share This, available via peripheral forms
⋱ ⋮ ⋰
⋯ ✰ ⋯
⋰ ⋮ ⋱
¸,.-~*´¨¯¨´*·~-.¸¸,.-~*´¨¯ⓔⓐⓡⓗⓞⓛⓔ by Mitchell Craft
、 。〤 〜 ___if U have an exhibition, net art news, postinternet portal, notable tweet, meme series, unusual increase in ostensibly meaningless coincidences, dystopic fantasy or lucid dream for NOVEMBER'S
ᵗʰᶤˢ monthᶤᶰ ᶰᵉᵗ ᵃʳᵗ □□□۰۪۫▪︎▪︎■ plz e-mail info 2¸¸,;'°`◊ m@newhive.com
⋰⋱⋰⋱⋰⋱⋰⋱⋰⋱⋰⋱⋰⋱⋰⋱⋰⋱⋰⋱⋰⋱⋰⋱⋰⋱⋰⋱⋰⋱⋰⋱⋰⋱⋰


flyer by our City-As-School intern D'Avion
We're looking for teachers for our next cycle of classes! If you have ideas for a teen class or adult workshop, tell us about it in this form ✰✰✰
⋰⋱⋰⋱⋰⋱⋰⋱⋰⋱⋰⋱⋰⋱⋰⋱⋰⋱⋰⋱⋰⋱⋰⋱⋰⋱⋰⋱⋰⋱⋰⋱⋰⋱⋰

Guerrilla Girls, Dear Art Collector, 2015. Courtesy of the Guerrilla Girls and Whitechapel Gallery.

Guerrilla Girls, Discrimination, 2016. Courtesy of the Guerrilla Girls and Whitechapel Gallery
╰╮Guerrilla Girls : Is it even worse in Europe?
October 1, 2016 – March 5, 2017
Whitechapel Gallery ﹅ 77-82 Whitechapel High St, London
Now on view at Whitechapel Gallery, Is it even worse in Europe? is a revisitation of the question posed in the Guerrilla Girls's 1986 poster, which proclaimed "It's Even Worse in Europe". An inquiry into diversity at European art institutions, the exhibition Is it even worse in Europe? presents the results of questionnaires sent to 383 directors regarding their programming and collections. A new campaign features a large banner installed on the facade of the gallery building, as well as a display of posters and new research.
The exhibition at Whitechapel Gallery coincides with Complaints Department, a week-long major public project by the Guerrilla Girls at Tate Modern (October 4-9).


◇▪︎❍◦•*´✰`*•.¸COMPLAINTS DEPARTMENT OPERATED BY GUERRILLA GIRLS
✧Tate Modern ﹅ Bankside ﹅ London
The Guerrilla Girls are inviting individuals and organisations to come and conspire with the Girls, post complaints about art, culture, politics, the environment, or any other issue they care about.

⋰⋱⋰⋱⋰⋱⋰⋱⋰⋱⋰⋱⋰⋱⋰⋱⋰⋱⋰⋱⋰⋱⋰⋱⋰⋱⋰⋱⋰⋱⋰⋱⋰⋱⋰
╰╮The Future of StoryTelling Festival
◇▪︎❍◦•*´✰`*•.¸October 7-9 ✧ 1280 5th Ave, New York, NY
FoST FEST will feature more than 75,000 square feet of exhibition space, hands-on technology demos, interactive installations, and a multiperson VR theater, plus immersive performances, live-action role-playing games, flash mobs, and other events in partnership with arts organizations, theater troupes, and experience producers around New York City.
Buy FoST FEST Tickets with a super sweet ✫✫✴︎25% off discount code: FFFRIEND25
⋰⋱⋰⋱⋰⋱⋰⋱⋰⋱⋰⋱⋰⋱⋰⋱⋰⋱⋰⋱⋰⋱⋰⋱⋰⋱⋰⋱⋰⋱⋰⋱⋰⋱⋰

╰╮OAK.gif at Matatu Festival
◇▪︎❍◦•*´✰`*•.¸Friday, October 14 ✧ 6 PM – 9 PM
✧ Starline Social Club ﹅ 2236 Martin Luther King Jr Way ﹅ Oakland, California
Net Art gifs and videos celebrating ethnic cultures and history. ft wo®k by: Terrell Davis, JAWN BiLLETES, Craig Blackmoore, Neptune Prince & more tba
☞ Curated by Mark Sabb for Felt Zine
Produced by PheOnix RuachShaddai for Matatu Festival
++++ +++screening Watching Over U II by Terrell Davis from his NewHive series, Watching Over U, focused on themes of reclaiming and recontextualizing surveillance, as well as paying tribute to black lives who were killed and failed by said constant surveillance.
⋰⋱⋰⋱⋰⋱⋰⋱⋰⋱⋰⋱⋰⋱⋰⋱⋰⋱⋰⋱⋰⋱⋰⋱⋰⋱⋰⋱⋰⋱⋰⋱⋰⋱⋰
╰╮ 0PENING RECEPTION 4 Morehshin Allahyari's SHE WHO SEES THE UNKNOWN
◇▪︎❍◦•*´✰`*•.¸Saturday, October 22 ✧ 6 PM – 10 PM
✧TRANSFER gallery ﹅ 1030 Metropolitan Ave ﹅ Brooklyn, New York
SHE WHO SEES THE UNKNOWN is a new body of work from Morehshin Allahyari on Digital Colonialism and 're-Figuring' as a Feminism and activism practice using 3D scanners and 3D printers as her tools of investigation. Researching dark goddesses, monstrous, and djinn female figures of Middle-Eastern origin, Allahyari devises a narrative through practices of magic and poetic-speculative storytelling, re-appropriation of traditional mythologies, collaging, meshing, scanning, and archiving. The exhibition launches concurrently with the start of the artist's one year research residency at Eyebeam where Allahyari will continue her investigation through public events, creating figures, speculative archival and writing methods and ceremonial 3D printing/scanning exercises.
⋰⋱⋰⋱⋰⋱⋰⋱⋰⋱⋰⋱⋰⋱⋰⋱⋰⋱⋰⋱⋰⋱⋰⋱⋰⋱⋰⋱⋰⋱⋰⋱⋰⋱⋰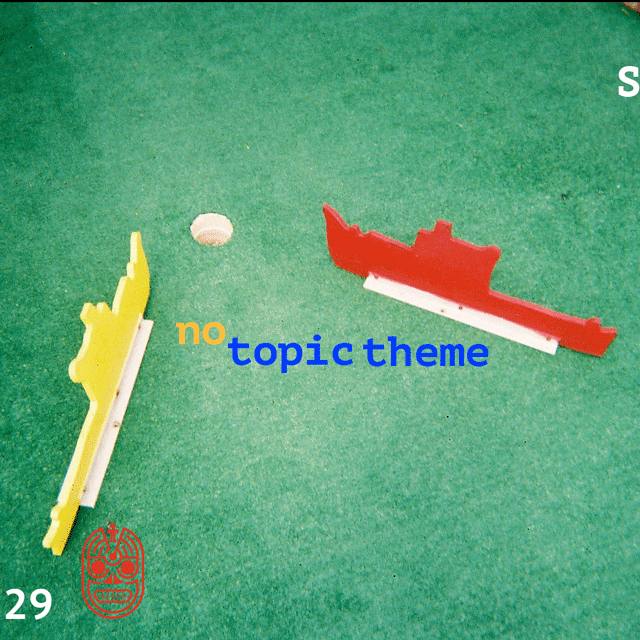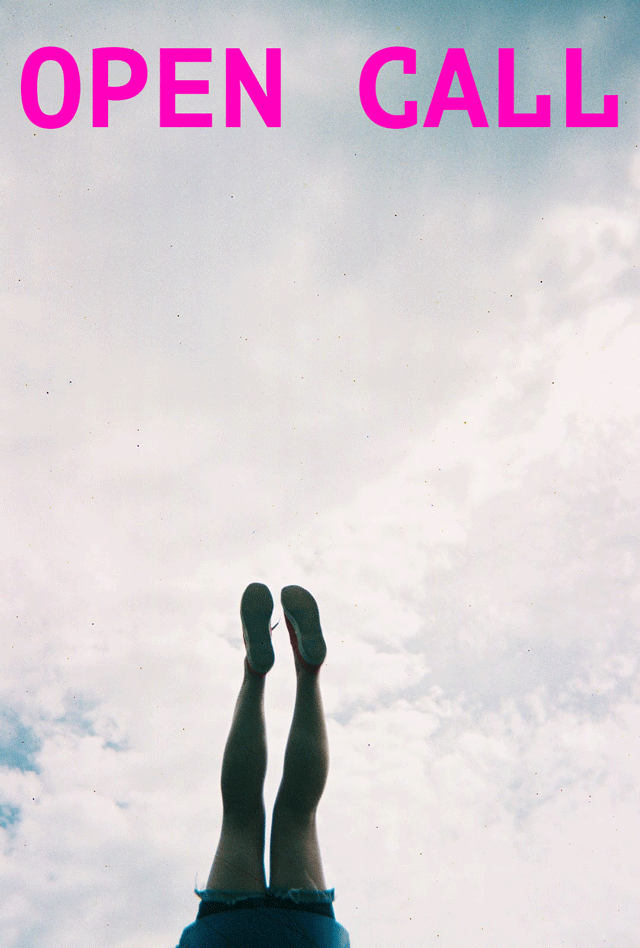 ╰╮OPEN CALL – Property Zine, Winter Issue
◇▪︎❍◦•*´✰`*•.¸Submit by October 29th
s̊ůb̊m̊i̊t̊ S̷̩̩̩ͥU̩̩ͥB̩̩ͥM̩̩ͥI̩̩ͥT̩̩ͥ s̊ůb̊m̊i̊t̊ S̷̩̩̩ͥU̩̩ͥB̩̩ͥM̩̩ͥI̩̩ͥT̩̩ͥ s̊ůb̊m̊i̊t̊ S̷̩̩̩ͥU̩̩ͥB̩̩ͥM̩̩ͥI̩̩ͥT̩̩ͥ s̊ůb̊m̊i̊t̊
Property is a collaborative materials project run by Sun Rad and Deb Step. Property Zine, a quarterly zine for persons in a post-capitalist world, is seeking submissions on no specific topic or topic of your interest for the winter issue.
Submissions may be in color. Text and/or image are welcome. Submit to propertytapes@gmail.com
╰╮
╰╮
╰╮
╰╮
˚°·˚•.★.•*˚☼ .•*˚★.•˚♥★.•˚°·˚♥˚•.★.•*˚☼˚*•★.•˚°♥
இڿڰۣ-ڰۣ— {இ}ڿڰۣ-ڰۣ~— இڿڰۣ-ڰۣ— —
〰 ⋯ 〰 ⋯ 〰 ⋯「「「「「「Yᵒᵘ Oᶰˡʸ Lᶤᵛᵉ Oᶰᶜᵉ 」 」 」〰 ⋯